Professional Experience
Attorney Petrucelly started the law firm with Burton A. Nadler in 1983 and was the principal partner for 32 years.
Jeffrey Petrucelly retired in December, 2015 after practicing law in Massachusetts for over 43 years. Attorney Petrucelly represented a variety of clients in a wide range of practice areas including personal injury, lead poisoning and other toxic torts; labor and employment law, including discrimination claims, and terminations; business law and non-profit organizations; real estate and housing; and estate planning.
Practice Highlights
Attorney Petrucelly spearheaded the Fernald State School litigation for over 10 years involving the injustice of human radiation experiments on young children at state schools and litigated many numerous cases involving children who were poisoned by lead in their homes. Attorney Petrucelly also especially valued his work assisting non-profits in performing their important community work.
Attorney Petrucelly also litigated many of the cases listed on the Firm's website link "our work".
Awards and Honors
For nine consecutive years, Jeffrey Petrucelly was listed as a New England Super Lawyer.  New England Super Lawyers identifies the top 5% of attorneys in each state chosen by their peers and by research of Law & Politics Magazine.
Publications
Attorney Petrucelly has published in legal and non-legal publications, including:
Mental and Emotional Disabilities:  An Employee Perspective, Chapter 23; Massachusetts Employment Law, MCLE (2003, 2005, 2009, 2013 & 2015)
What Mountains to Die On – Negotiating and drafting the terms that really matter in agreements, non-compete agreements and other post-employment agreements – National Employment Lawyers Association Presentation and Article (May, 2006).
Strategies for Getting to & Winning at Mediation; National Employment Lawyers Association Presentation and Paper (May, 2003).
New Frontiers of Bringing and Defending Retaliation Claims, Chapter 4; Massachusetts Bar Association Continuing Legal Education (2000).
Deleading the Mysteries of Your Lead Paint Poisoning Case; Massachusetts Academy of Trial Attorneys (1994).
Legal Tactics of Landlord-Tenant Law in Massachusetts (1973 and 1981).
The Empty Promise – Community Economic Development Corporation (1973).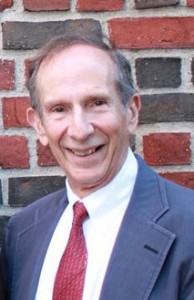 < Back to Attorney Profiles